Speakeasy-themed Mister M's to make OTB more inviting in Niagara Falls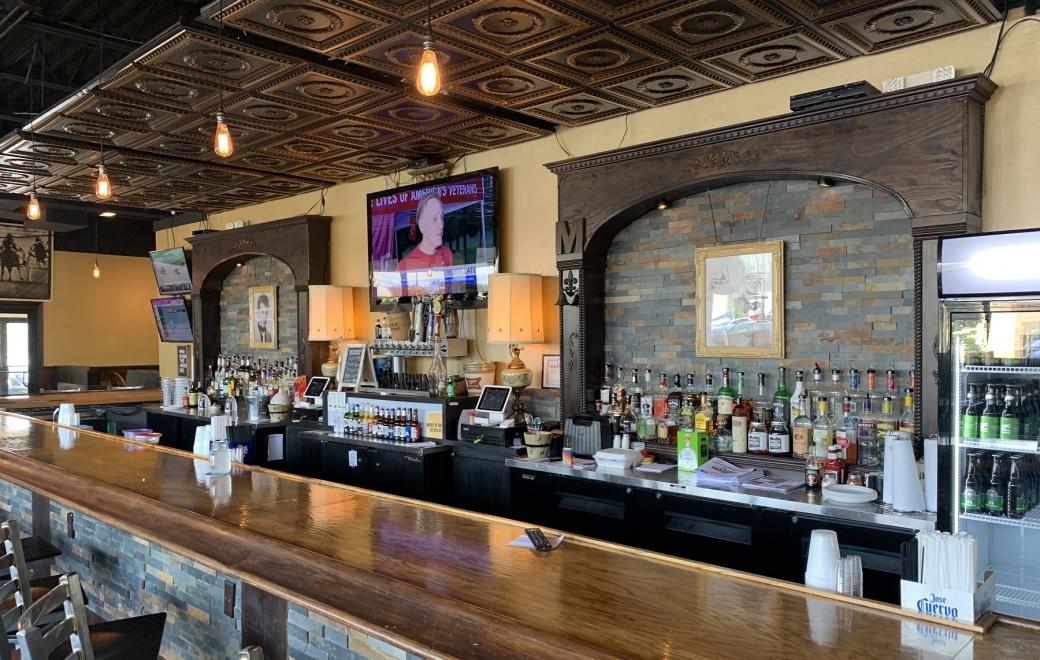 Just like "Old Town Road," a new Niagara Falls bar-restaurant will have horses in the back, at least in a manner of speaking.
With 26 televisions and a shared door with Off-Track Betting, Mister M's House of Food & Drink hopes to make gambling on horses attractive to a broader demographic, namely young people and women, as opposed to starting a "traditional, stereotyped horse-betting hall with a bunch of old guys," said Mister M's Johnny Martino.
Martino, who owns nearby pizzeria Mister B's, has already soft-opened the new project in the former Lucky's Sports Bar, at 2500 Military Road. The venture coincides with the free time made available by Martino's approaching retirement from the Niagara Falls Fire Department.
A door near the entrance of Mister M's leads to the adjoining OTB, while a portion of the bar-restaurant's TVs are dedicated to horse races, and machines dot the site. Martino hopes to collaborate with the OTB with introductory "how-to" classes held in the restaurant this fall. The adjacent OTB has a smoking room, he added.
Housemade pasta is available in penne, fettuccine and bucatini, and served with five different sauces, plus add-ons for additional charge. Pasta can be made gluten-free upon request. Three house sandwiches (steak, chicken and sausage, all presented on ciabatta with arugula) are early standouts, too.
Stemming from Mister B's, "Niagara Falls staples" such as pizza and wings also grace the menu, with combo and drink specials during Bills games. The Friday Fish Fry (beer-battered, baked or panko-crusted) arrives in a gargantuan portion, dangling over the edges of the plate.
The shareable small plates veer in unusual directions, including arancini, stuffed fried pickles, Poppin' Pepper Cakes, as well as coconut and dynamite versions of shrimp.
Classic cocktails are named after popular early 20th-century characters, such as the Gotti, the Capone, the Clyde and the Don, Martino said. Mister M's aims to be a party bar after dinner, too, with occasional live music and a pool table adding to the ambiance.
The self-proclaimed "happy hour king," Mister M's offers specials between 4 and 6 p.m. but will promote different windows for food-and-drink specials in the near future. A catering and event side of the business is in development, too.
INFO: Mister M's House of Food and Drink, 2500 Military Road, Niagara Falls. Hours: 11:30 a.m. to midnight Monday through Saturday, noon to 9 p.m. Sunday. 299-0505.